During the summer of 2019, we spent 5 weeks of biking in Japan.
The team members were: Myself, Saule, Elias and Oliver.
Elias age 5 used the Roland Add+ bike, while Oliver who turned 3 during this trip, was either on the back-seat behind me, or in the Nordic Cab Explorer.
Saule and I used our Merida Crossway Urban 500's.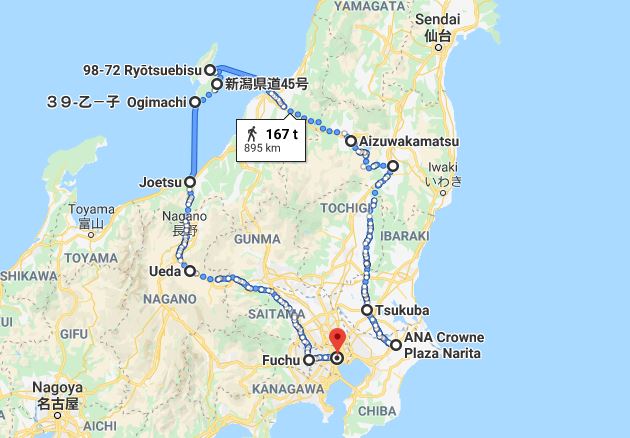 We started in Narita, and worked our way north towards Fukushima. Close to Sukagawa we made a left turn and headed west. We passed the lake Inawashiro, and continued west until we reached the coast at Niigata.
From Niigata we took the Sado ferry over to Ryotsu, and the we biked along the south coast of Sado to Ogi where we took a ferry back to Joetsu.
From Joetsu we biked through Nagano, Ueda and over the mountains with Karuizawa as the highest point of this tour. This part of Japan is blessed with many hot springs and Onsens.
From Karuizawa we continues back to Tokyo.